Share
The Engineering Students Society threw their biggest event for the semester so far on Thursday 22nd September at the Engineering Undercroft.
The event; an All Fours tournament was open to teams throughout the campus. Teams vied for several prizes that included Red Bull hampers, White Oak and cash.
Even for non-players, the event was exciting with a cool atmosphere, music pumping for the entire competition and free Red Bull.
As an added incentive in one of the rounds; Jagermeister shots were offered for every hang-jack.
Expect more exciting events form the Engineering Students Society including a Tee-shirt desing competition and a football tournament.

---
---
---
---
---
---
---
---
---
---
---
Check out the gallery with all the pictures from the event below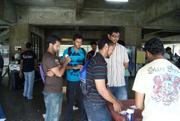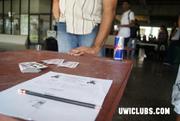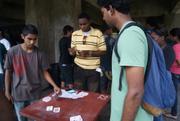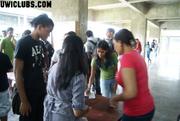 ---